Often referred to as a Rock 'n Roll anthropologist, Spheeris currently lives in Los Angeles.
As a child Penelope Spheeris lived with her family in different trailer parks throughout southern California. She spent her teenage years in Orange County, graduating from Westminster High School with a daunting 'most likely to succeed' label.
Working as a waitress at Denny's and IHOP, she put herself through film school. A holder of a UCLA Master of Fine Arts degree in Theater Arts, she worked as a film editor and a cinematographer before forming her own company in 1974. ROCK 'N REEL was the first Los Angeles production company specializing in music videos. She produced, directed, and edited videos for major bands through the Seventies and Eighties, concluding her music video work with the Grammy nominated, Bohemian Rhapsody video for WAYNE'S WORLD.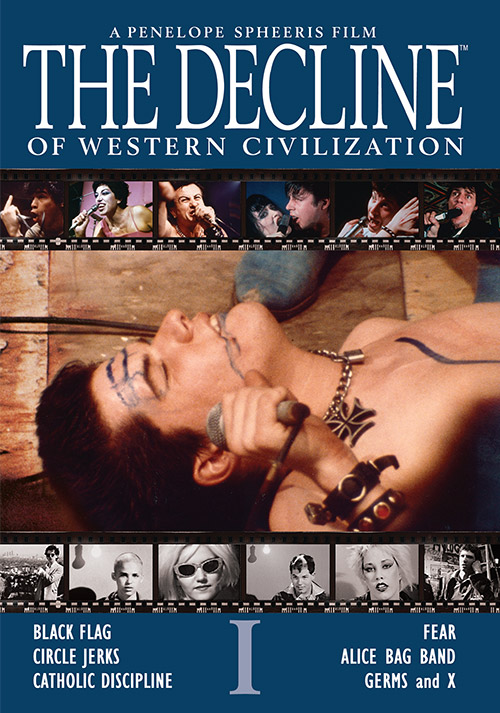 Spheeris' feature film debut was the 1979 documentary on the Los Angeles punk scene, THE DECLINE OF WESTERN CIVILIZATION which received stunning critical reviews.
The LAPD shut down Hollywood Boulevard and Chief of Police, Daryl Gates wrote a letter demanding the film not be shown again in L.A. Still fascinated with the subject of punk rock, she wrote and directed SURBURBIA, her first narrative film in 1983. It is a disturbing and somewhat prophetic story of rebellious, homeless kids squatting in abandoned houses, trying to make new families, and protecting one another.  SUBURBIA won first place at the Chicago Film Festival. Almost 25 years later her documentary, THE DECLINE OF WESTERN CIVILIZATION, PART III would eerily mirror the events she scripted in SUBURBIA.
In 1984, THE BOYS NEXT DOOR starred Charlie Sheen and Maxwell Caulfield. It is an anti-violence film that showed how perfectly normal looking boys whose anger has long been repressed, can be walking time bombs.
In 1987 DUDES, starring Flea, John Cryer, Lee Ving and Daniel Roebuck, is about alienated punk kids who discover a sense of values while setting straight the death of a friend.
In all of these films Spheeris reveals the desolation of youth and the American dream gone bad. They depict stories of young people experiencing traumatic pain and alienation.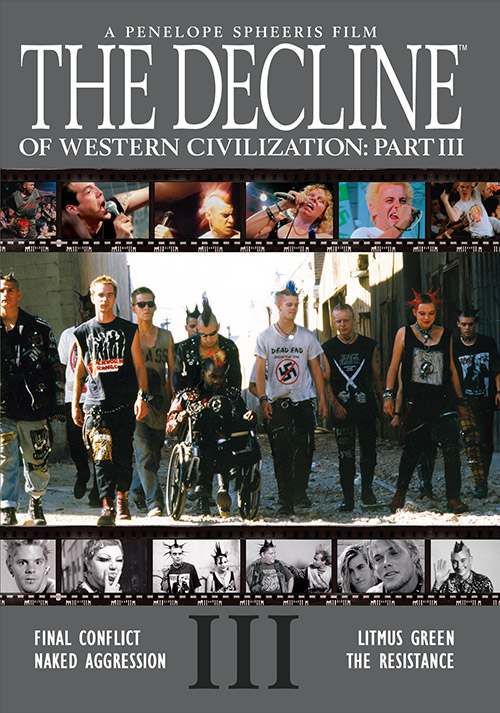 THE DECLINE OF WESTERN CIVILIZATION, PART II: THE METAL YEARS was released in 1988, again to spectacular critical acclaim. It is a caustically hilarious look at the LA heavy metal scene. Commentaries from Ozzy Osbourne, Steven Tyler and Joe Perry, Alice Cooper, Lemmy of Motorhead, Poison, etc. accentuate the mostly unknown metal bands who perform the music. It features a spectacular performance from Megadeth and the scene with W.A.S.P. rocker Chris Holmes and his mother will probably remain one of the most memorable pieces of rock film history.
In 1991, Spheeris directed her seventh feature and her first studio film, WAYNE'S WORLD at Paramount Pictures. Subsequently she directed and produced THE BEVERLY HILLBILLIES (Fox). She scripted and directed THE LITTLE RASCALS (Universal). BLACK SHEEP (Paramount), SENSELESS (Dimension).
THE DECLINE OF WESTERN CIVILIZATION: PART III was filmed in 1997. Documenting the contemporary punk rock scene, most of the kids in it were not yet born when the first installment was filmed. DECLINE III focuses on social issues rather than music. Most of the subjects are crusty gutterpunks, proud products of a society truly in decline.
Soon after Spheeris traveled with many prominent metal bands to document in Hi-Def the Ozzfest and the reunion performances of the original Black Sabbath. The crew traveled through twenty-eight cities, each with crowds of thirty to forty thousand. Both as director and one of the cinematographers, Spheeris achieved a remarkable and historic film which offers the audience a unique view of life on the road: WE SOLD OUR SOULS FOR ROCK 'N ROLL.
Shout Factory will release of THE DECLINE OF WESTERN CIVILIZATION trilogy on DVD June 30, 2015.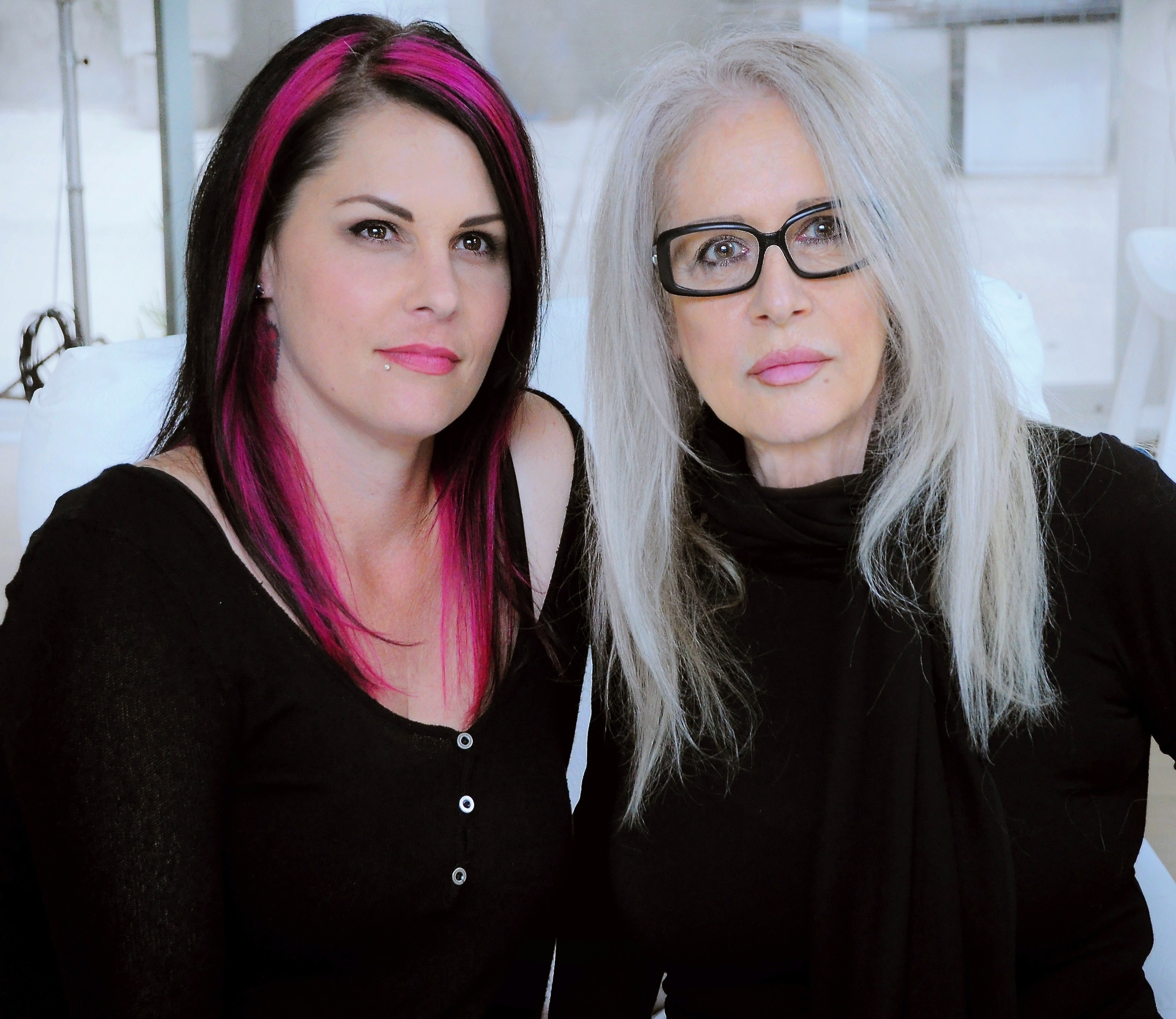 In 1969 Anna's mother, Penelope, was working with Richard Prior on a movie. One day she fainted on the set and when she woke up Richard was standing over her and said "This bitch is pregnant!"  Richard was right. Anna was born in December of 1969.
By the time Anna was 8, she had been on many a movie set. One of which was "Real Life" directed by Albert Brooks and produced by Penelope. Albert had cast Anna in a small role in the film and she was very excited to make her acting debut.  However, after going through makeup and wardrobe - just before cameras rolled, Albert told Anna she was not needed and he was going to let one of the extras play the part instead. She was devastated as she sat crying, watching her "replacement" do the part.  Both Penelope and Anna cite this instance is the very beginning of a lifelong disdain for Hollywood and its heartbreaking moments.
A graduate of both FIDM and AFI, Anna worked as a costumer on many films and commercials. Four years ago Penelope asked Anna to come to work with her on various projects. Anna agreed but had one condition: That the first endeavor would be compiling THE DECLINE OF WESTERN CIVILIZATION Trilogy forDVD Box Set release.
Penelope agreed but had one condition: That Anna take charge as the Producer of the project. Two exhaustive years of searching for the exact right distributor landed Anna and Penelope with Shout! Factory.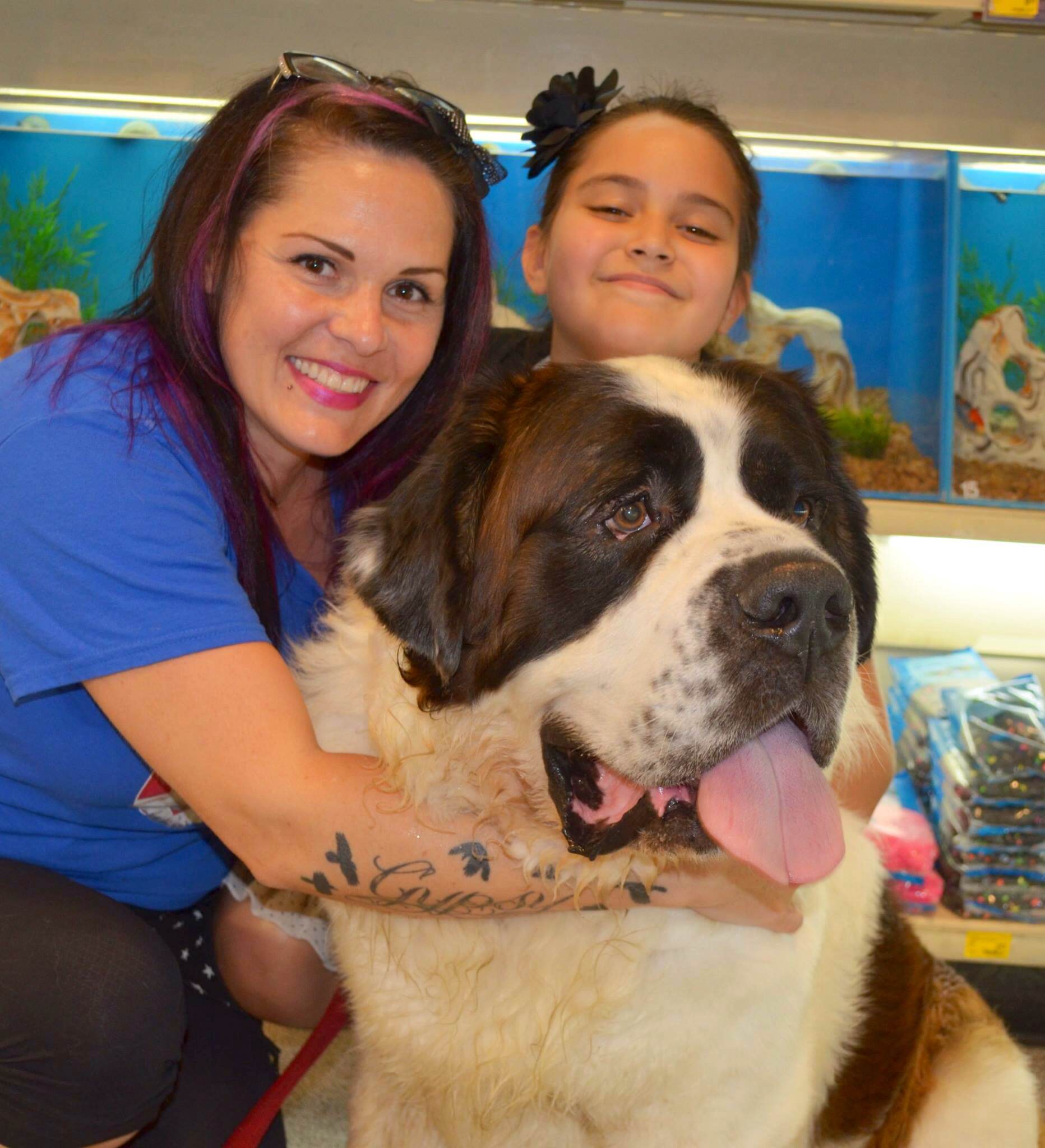 All of THE DECLINE elements had been stored for more than 30 years in a very cold and depressing film storage vault. The arduous task of sorting and cataloging the myriad of boxes was something that Penelope always feared, but Anna had the courage to take on.  Finding the playback decks from Anna's friends for all the antiquated film and video formats was an insurmountable task, but somehow two years and six editors later, the work came together.
Penelope's decades long hesitation had been overcome and the result was not only a really fun and extensive Box Set for the fans, but also a mother and daughter finding new connections and a stronger bond than ever. We want to thank the fans for being so patient and loyal and truly hope that our efforts fulfill your expectations.
Now Anna can go back to her real love: rescuing Saint Bernards!
Learn more about Penelope Spheeris.