THE DECLINE OF WESTERN CIVILIZATION
Their message is brutally clear: Destroy the old and make way for the new. This is the punk's violent revolution; Their lawless world. This is THE DECLINE OF WESTERN CIVILIZATION: A Riveting, unflinching account of the punk rock phenomenon and its alienated, reactionary subculture. This fierce, bleak portrait documents L.A.'s infamous punk bands as they perform on stage and discuss their lives, music and philosophy off stage. Through interviews with punk fans, music critics and club owners, it is a crucial, compelling statement of the most significant and influential youth movementand musical transformation of the past 3 decades. It is perhaps a prophetic glimpse of the forces that will inherit our world.... Witness THE DECLINE.
Inducted into Library of Congress National Film Registry
"CINEMATIC ADRENALINE."
– Village Voice
INCLUDING PERFORMANCES BY: 
X, CIRCLE JERKS, BLACK FLAG, FEAR, CATHOLIC DISCIPLINE, GERMS AND ALICE BAG BAND.
PRODUCED & DIRECTED BY: 
PENELOPE SPHEERIS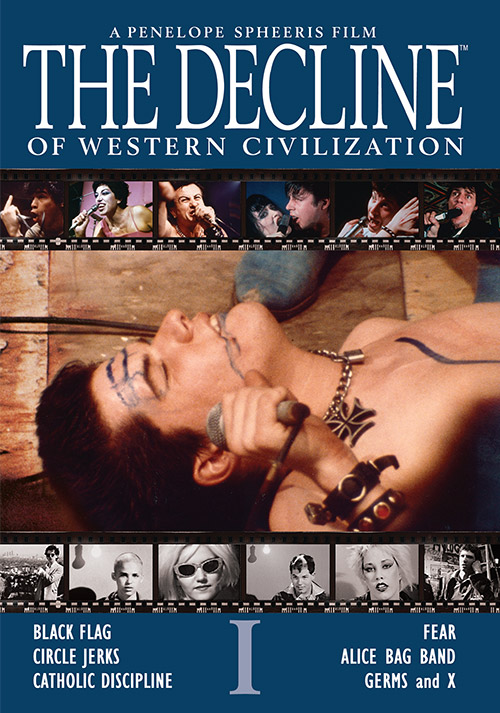 "FOUR STARS POWERFUL, AWESOME, FRIGHTENING."
– San Francisco Examiner
"A MUST SEE."
– New York Post